Simplify your Meeting & Event room bookings
Simplified Room Scheduling
Effortlessly manage and schedule rooms and resources throughout your premises with a comprehensive Room Booking system.
Setup and manage schedules for rooms and venues and keep track of attendees information, available time-slots and extras such as catering, AV requirements, parking, etc.
System software provides a clear insight and overview of all your meeting rooms and introduces you to a smarter and simplified room booking process.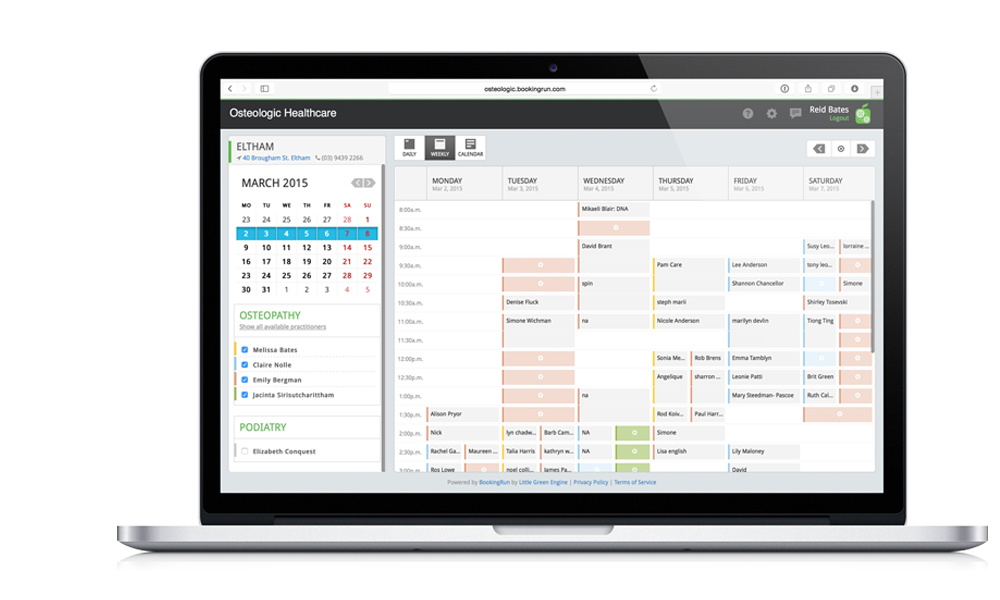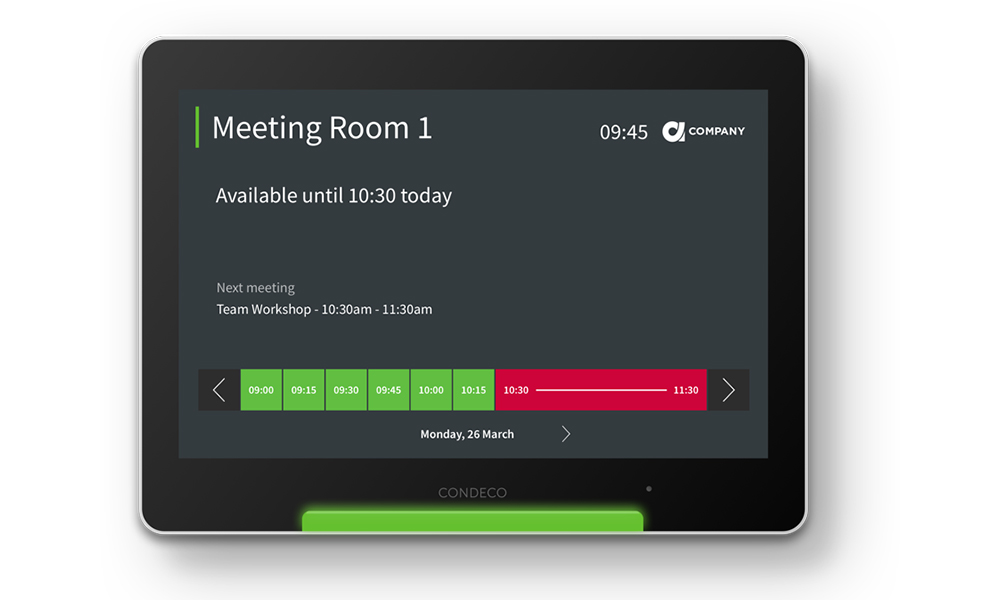 Interactive Room Availability
Individual touch screens outside your meeting rooms provide instant information about current and upcoming reservations, room details, meeting organiser and booking information.
Inbuilt LEDs within the screens provide a clear indication of the room's current status.
The system can also be configured to allow the rooms to be booked direct from the touch-screen.
Providing Clear Direction
A wayfinder solution displays a list of easy-to-read meeting information and simple to follow directions for all attendees on any large-scale screen.
Ideal for reception areas, this solution can display details of all current and upcoming meetings, meeting organisers, room name and directions.
The system can be easily configured to clearly show which rooms are occupied and which are available.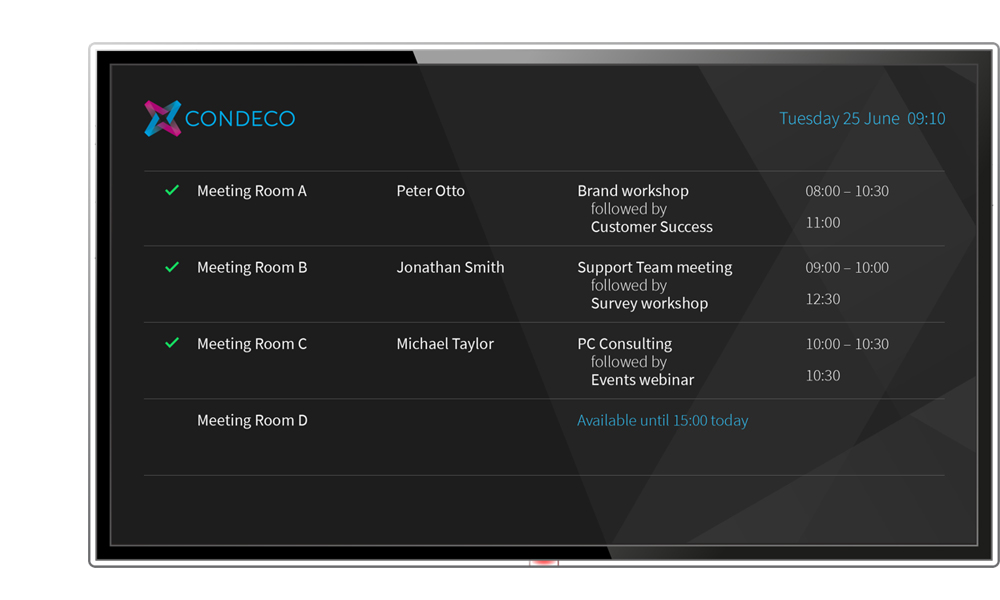 Ready to discuss your requirement?
Contact us today to learn more about intuitive and effortless Room & Venue Booking solutions.