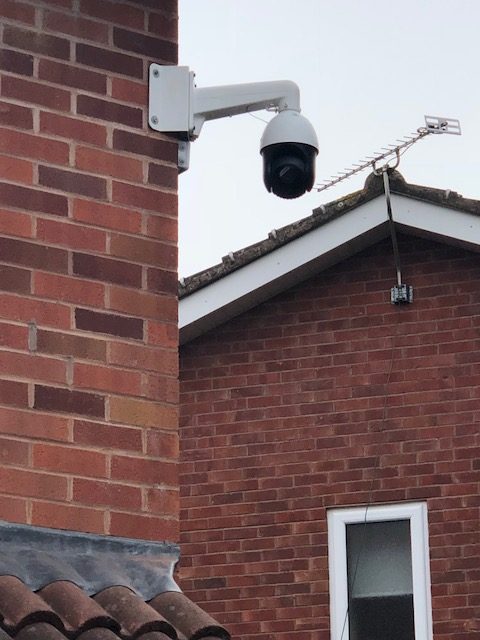 Advanced AV were tasked with providing a high quality and reliable CCTV solution for a existing customer for their domestic property in Perton.
The client wanted the ability to view live and recorded streams from their smart tablet, giving them control of the system from literally anywhere.
With limited ambient light available, we ensured the cameras selected were capable of illuminating the areas of coverage with IR light.
The cameras selected and installed were four HikVision Turbo HD cameras and one PTZ camera. 
The cameras had fixed wide-angle lenses to ensure we captured the area the client wanted and integrated IR LEDs meant that, as day turns to night, the cameras still provide a high quality image.
Advanced AV programmed 'patrols' on the PTZ so the cameras could automatically move to loo at certain areas of the house during the day optimising coverage from a single camera.
An 8 channel recorder was selected that had a 4TB in-built hard drive that provides the client with recordings from their cameras.
The system was set up to provide the client with the ability to view and monitor their system from their smart phone from anywhere in the world.